SAMSUNG GALAXY WATCH ACTIVE BLACK
SAMSUNG GALAXY WATCH ACTIVE BLACK - R500NZKAXSG Manage your stress levels safely Know your limits. Galaxy Watch Active comes with an integrated heart rate monitor that will send instant alerts when an abnormal heart rate* is detected and encourage you to take controlled deep breaths to help you unwind. Check the difference in stress before and after breathing. * Galaxy Watch Active is not a medical/therapeutic device. Fitness and health functions (including heart rate monitoring) are for informational purposes only. Using Samsung Health app with Galaxy Active requires signup and pairing with your compatible smartphone. You might be experiencing stress.   Some breathing techniques to bring you back in balance.   Perhaps some meditation program techniques to restore your well-being. Keep your health in check Integrated with the Samsung Health app, Galaxy Watch Active is your personal health guru.* View your health summary in an instant on a single screen, and access dozens of tools that let you manage not just your fitness, but also your wellbeing. * Galaxy Watch Active is not a medical/therapeutic device. Fitness and health functions (including heart rate monitoring) are for informational purposes only. Samsung Health app with Galaxy Active requires signup and pairing with your compatible smartphone. * Galaxy Buds sold separately. Stay connected on your terms Keeping you connected, day or night. Galaxy Watch Active lets you send customizable replies using speech-to-text, emoticons or its intuitive keyboard while your phone is charging on your nightstand. Lead a balanced life Galaxy Watch Active tracks your four stages of sleep* so you can be on your way to a full night's worth of rest. You'll wake up the next morning with a clear rundown of your sleep patterns. *Galaxy Watch Active is not a medical/therapeutic device. Fitness and health functions (including sleep tracking) are for informational purposes only. Awake 39 mins (8%) REM 2h 29m (29%) Light 4h 29m (56%) Deep 27 mins (6%) Power up and take charge of tomorrow Reliability goes the extra mile for you. Galaxy Watch Active keeps track of your daily activities for long periods*. Compatible with Galaxy S10 Wireless PowerShare It features innovative 'Wireless Power Share' to ensure you're powered up and ready to go in no time. *Battery life and consumption depends on individual usage habits. *Battery Pack sold separately. Pick your favoriteGalaxy Watch Active Silver Light Gray A wrist full of fun and music Stay motivated during your workout. Sync and save your favorite playlists with the pre-loaded Spotify app*. Galaxy Watch Active connects you to a world of entertainment right from your wrist. With plenty of motivational apps to download, you can customize your daily goals and put them to use next time you head out the door.MyFitnessPalC25KMapMyRun EndomondoStravaSwim.comGolf Navi ProSmart Caddie Network/Bearer InfraBluetooth Only Connectivity ANT+No Location TechnologyGPS, Glonass, Beidou, Galileo Wi-Fi802.11 b/g/n 2.4GHz NFCYes Bluetooth VersionBluetooth v4.2 Bluetooth ProfilesA2DP,AVRCP,HID OSTizen Display Technology (Main Display)Super AMOLED Size (Main Display)1.1" (28.1mm) Resolution (Main Display)360 x 360 Colour Depth (Main Display)16M Processor CPU Speed1.15GHz CPU TypeDual-Core Memory RAM Size (GB)0.75 ROM Size (GB)4 External Memory Support N/A Available Memory* (GB)1.5GB SensorsAccelerometer,Barometer,Gyro Sensor,HR Sensor,Light Sensor Physical specification Dimension (HxWxD)39.5 x 39.5 x 10.5mm Weight (g)25 Battery Standard Battery Capacity230mAh Removable No Typical Usage Time (Hours)Over 45 Hours Low Usage Time (Hours)Up to 90 Hours Local Storage Music Playback TimeUp to 8 Hours Indoor Workout TimeUp to 45 Hours Outdoor Workout Time with GPSUp to 15 Hours Audio and Video Audio Playing FormatMP3,M4A,3GA,AAC,OGG,OGA,WAV,WMA,AMR,AWB Services and Applications Notification TypeVibrat
View More
SAMSUNG GALAXY WATCH ACTIVE BLACK - R500NZKAXSG
Manage your stress levels safely
Know your limits. Galaxy Watch Active comes with an integrated heart rate monitor that will send instant alerts when an abnormal heart rate* is detected and encourage you to take controlled deep breaths to help you unwind. Check the difference in stress before and after breathing.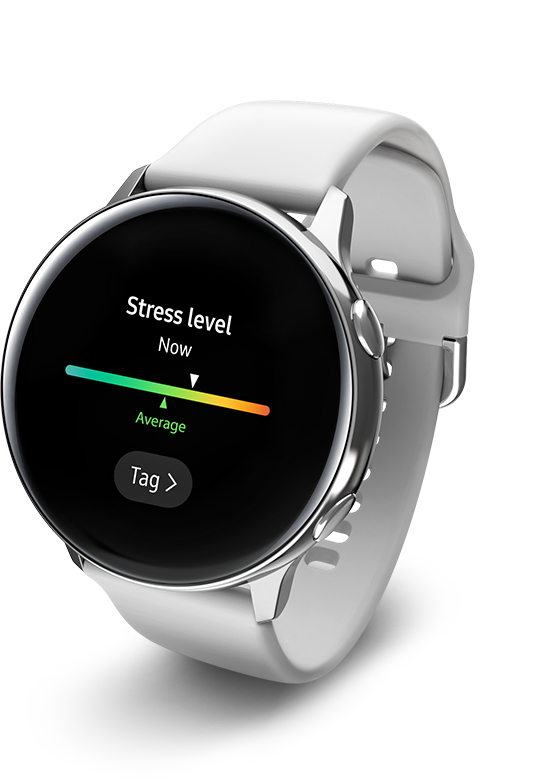 You might be experiencing stress.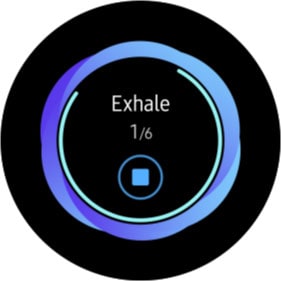 Some breathing techniques to bring you back in balance.
Perhaps some meditation program techniques to restore your well-being.
Keep your health in check
Integrated with the Samsung Health app, Galaxy Watch Active is your personal health guru.* View your health summary in an instant on a single screen, and access dozens of tools that let you manage not just your fitness, but also your wellbeing.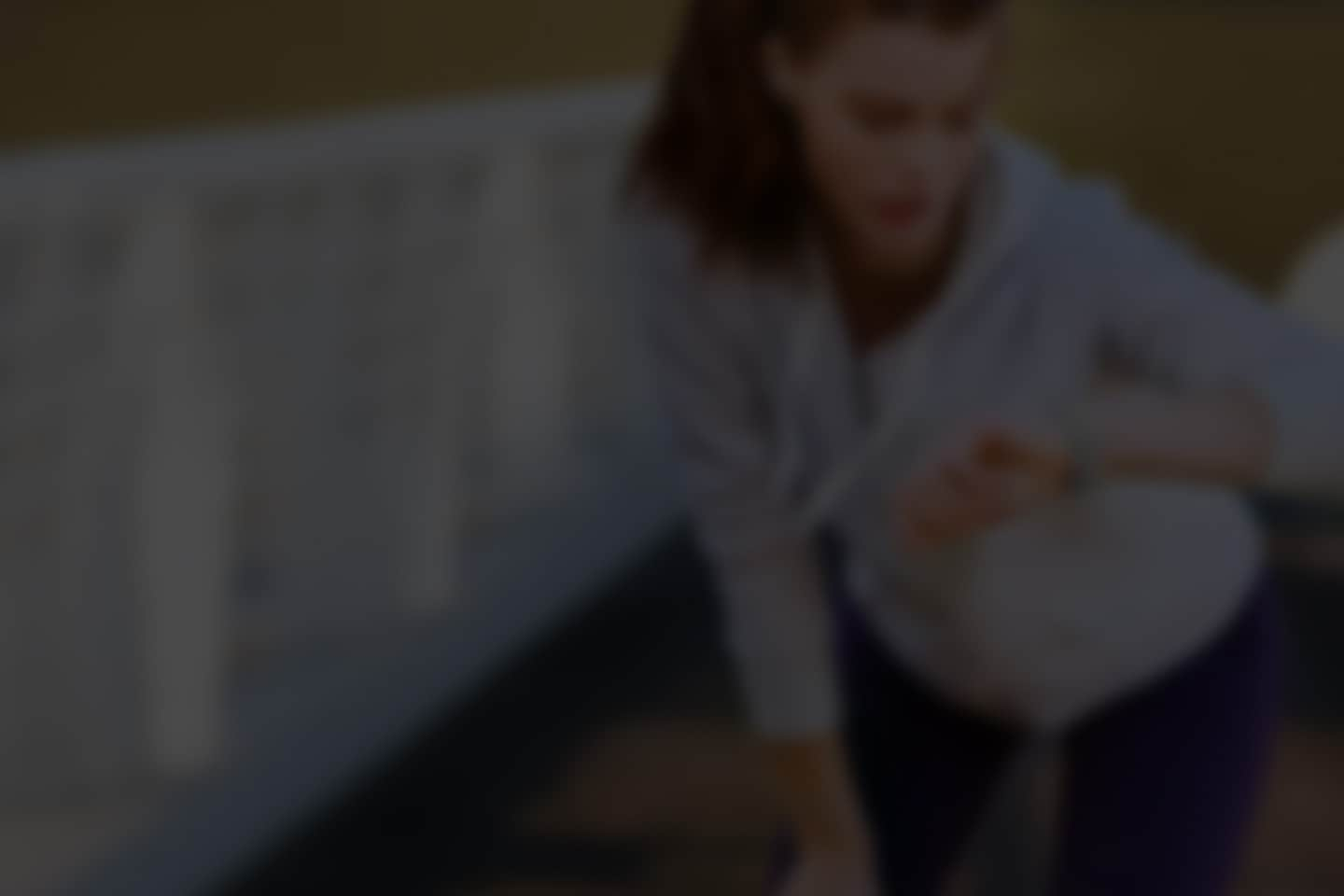 Stay connected on your terms
Keeping you connected, day or night. Galaxy Watch Active lets you send customizable replies using speech-to-text, emoticons or its intuitive keyboard while your phone is charging on your nightstand.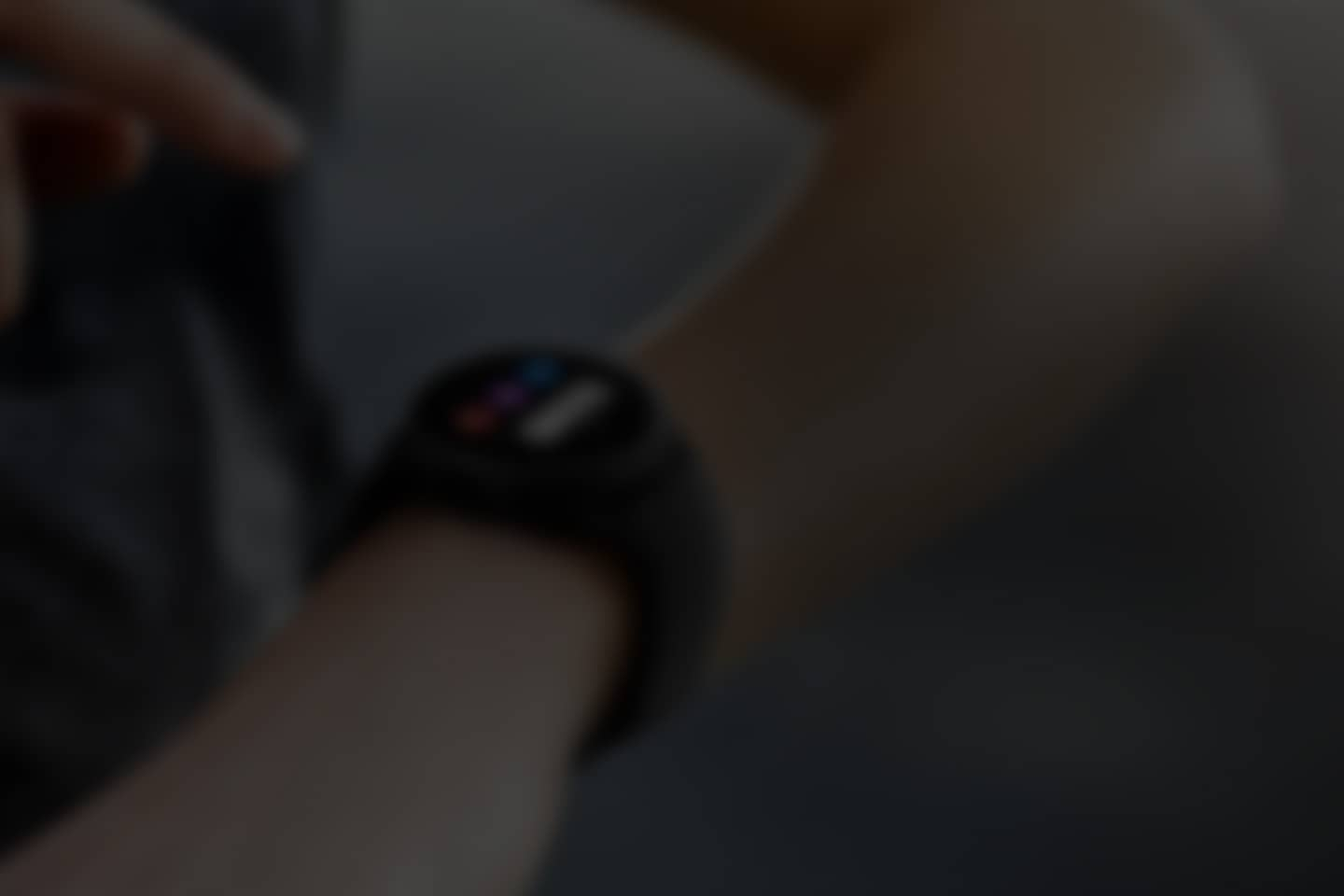 Lead a balanced life
Galaxy Watch Active tracks your four stages of sleep* so you can be on your way to a full night's worth of rest. You'll wake up the next morning with a clear rundown of your sleep patterns.
Awake

39 mins (

8

%)
REM

2h 29m (

29

%)
Light

4h 29m (

56

%)
Deep

27 mins (

6

%)
Power up and take charge of tomorrow
Reliability goes the extra mile for you. Galaxy Watch Active keeps track of your daily activities for long periods*. Compatible with Galaxy S10 Wireless PowerShare It features innovative 'Wireless Power Share' to ensure you're powered up and ready to go in no time.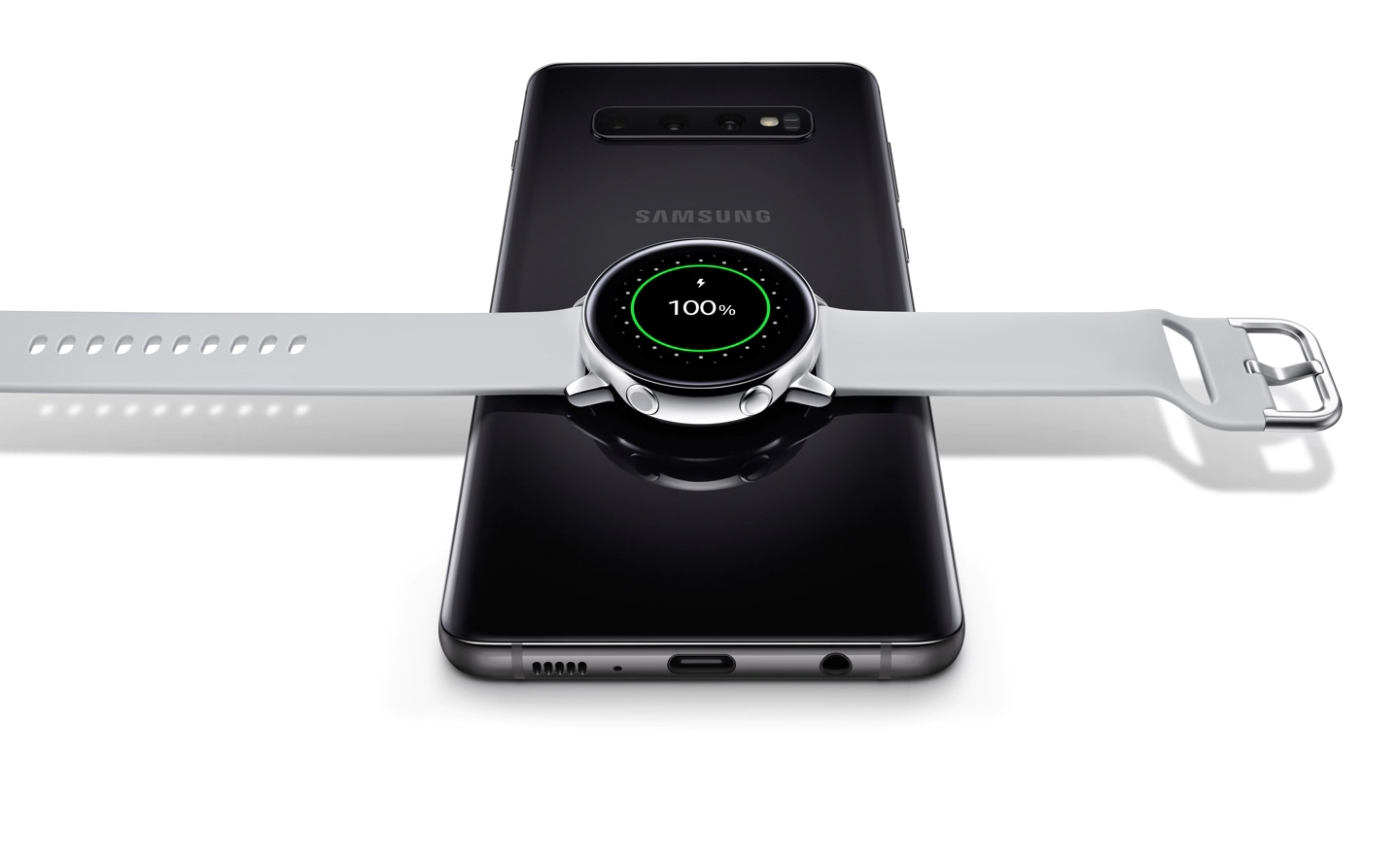 Pick your
 

favorite
Galaxy Watch Active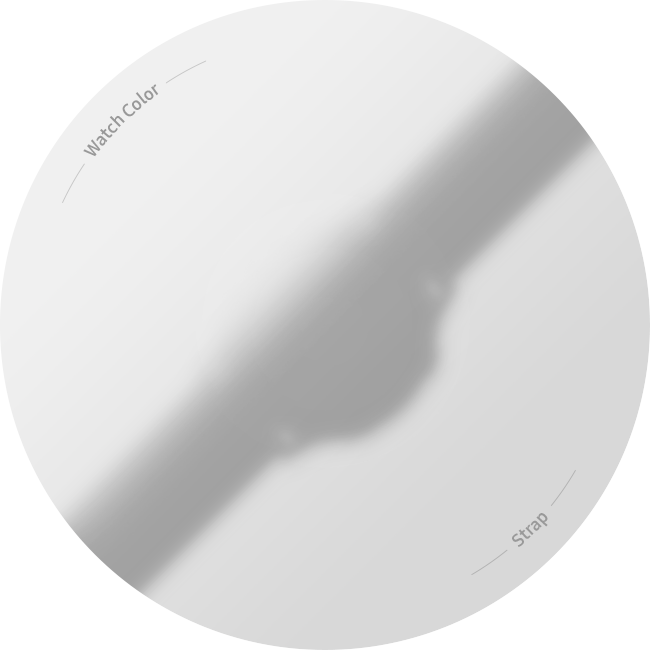 A wrist full of fun and music
Stay motivated during your workout. Sync and save your favorite playlists with the pre-loaded Spotify app*.
Galaxy Watch Active connects you to a world of entertainment right from your wrist. With plenty of motivational apps to download, you can customize your daily goals and put them to use next time you head out the door.

MyFitnessPal
C25K

MapMyRun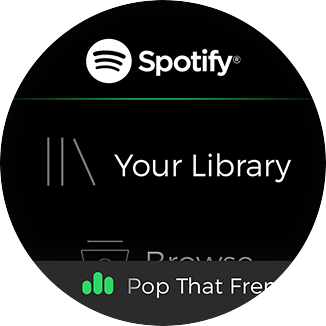 Endomondo

Strava

Swim.com

Golf Navi Pro
Smart Caddie